The Local Digital Newsletter
19 September 2023
Welcome back to the Local Digital newsletter! In this issue, you can join our Future Councils Roundtable events to hear about upcoming funding opportunities. Plus, you can access the recordings from our Executive Education Programme and sign up for a range of sector events.

Updates from the Local Digital team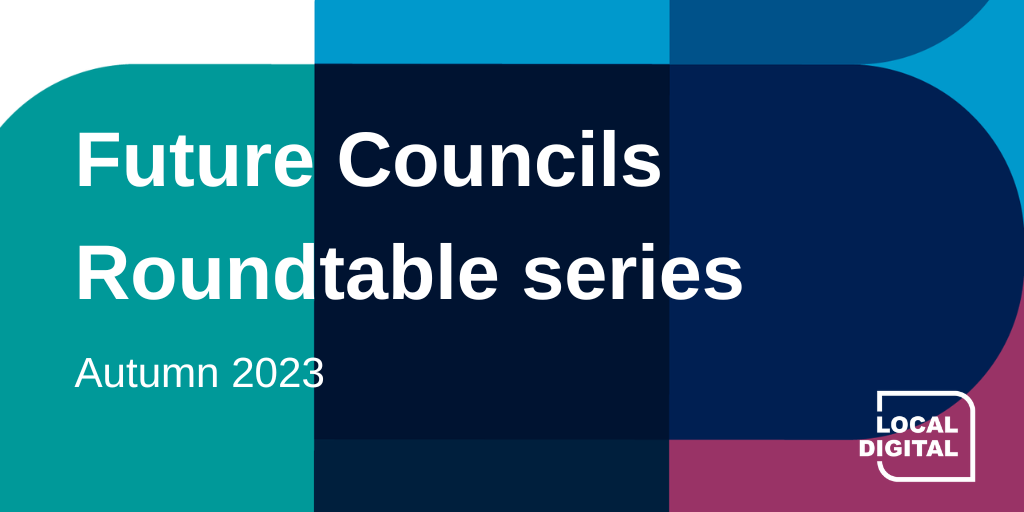 What's next for Future Councils?
Join our in-person Roundtable series to hear about what we've been working on and find out about potential upcoming funding opportunities!
Over the last few months, we have been working closely with the Future Councils pilot cohort to explore the root causes behind what's blocking them from becoming modern and resilient.
Unfortunately, we have had to make the difficult decision to cancel our event at Leicester as we have not received enough bookings for it to be viable. 
However, we'd love to see you at our other upcoming Roundtable events across England. Learn more about the challenges we have identified and how you can get involved in our next steps: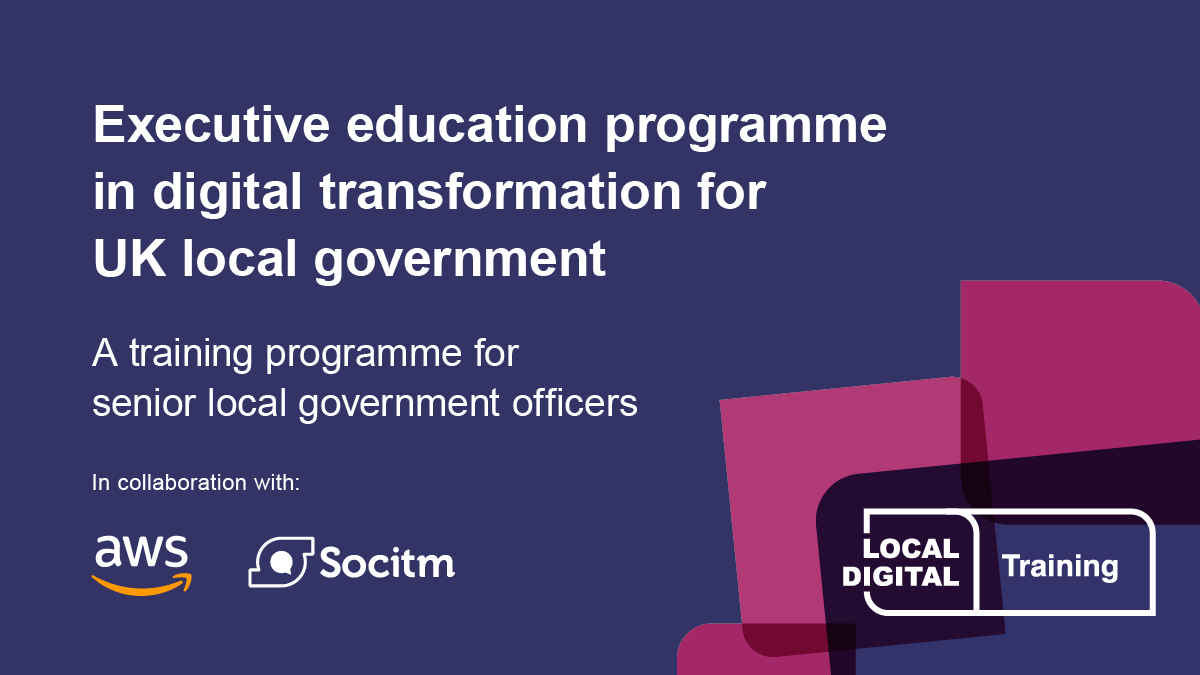 Watch the recordings from our Executive Education Programme
In February and March, we partnered with AWS and Socitm to deliver our Executive Education Programme in Digital Transformation for UK Local Government.
The programme was designed to equip senior local government officers with the confidence and expertise they need to lead the successful digital transformation of public services to better meet the needs of their citizens.
The three modules included:

Digital transformation: the story so far

Upskilling and future-proofing your organisation

Digital transformation in practice
You can now watch the insightful keynote presentations and panel sessions from sector experts, including council leaders, on our website.

Sector news and resources
LOTI Guidance on Generative AI for Local Authorities

LOTI has worked with its members and partners to create guidance for local authorities on Generative AI. The four new resources include one-pagers for local authority leaders and staff, a State of Play report, and guidance for Chief Information Officers (CIOs) produced with Faculty AI.

Try giving your devices a second life
The amount of e-waste produced worldwide is equivalent to throwing away 1,000 laptops daily! Socitm has prepared guidance to help you achieve your net zero targets and reduce your environmental impact.

Sector events and training
Monday 25 September to Friday 29 September, 10am to 4pm
DataConnect23
DataConnect23 is a week-long, virtual event series, open to all public sector data professionals, and anyone with an interest in all things data.
There are over 100 sessions available to attend virtually, covering a range of different topics, including ChatGPT and large language models, data ethics, using data to support levelling up, future farming schemes, workforce planning and interoperability across government.

Wednesday 27 September, 9am to 6pm
Building the Smarter State 2023

Join and network with over 200 public sector and industry stakeholders. This conference will explore how technology is influencing current and future public services, making our state smarter. 
Speakers include Gill Stewart (Chief Digital Officer) from DLUHC, Tom Read from the Government Digital Service, Rehana Ramesh from Brent Council, and many others from the public sector. 
Thursday 30 November, 2023, 9am to 4pm
iNetwork's 20th Anniversary Annual Conference

iNetwork's 20th Anniversary Annual Conference will bring together a range of senior speakers and exhibitors, and will offer delegates a platform for networking. Phil James, Community Engagement Manager at Local Digital will be providing an update from the team. We'd love to see you there.

The conference, which is free to the local public sector, will be in-person at the Hyatt Regency in Manchester and will be offering an online platform for anyone who would like to join virtually

Local Digital
Copyright © 2022 Department for Levelling Up, Housing and Communities (DLUHC), All rights reserved.
Our mailing address is:
Department for Levelling Up, Housing and Communities (DLUHC)
2 Marsham Street
London, SW1P 4DF
United Kingdom

You have received this email because you either gave permission to be added to our mailing list through a Department for Levelling Up, Housing and Communities (DLUHC) event registration form, by asking a DLUHC staff member to add you, or because you signed up to the mailing list directly. We use the personal data you submit (contact information and news preferences) to send you news through this mailing list. We do not share your information with any other organisation.
If you no longer wish to receive emails, please unsubscribe using the link below. This will cause your information to be deleted from our records.
Unsubscribe from this mailing list.